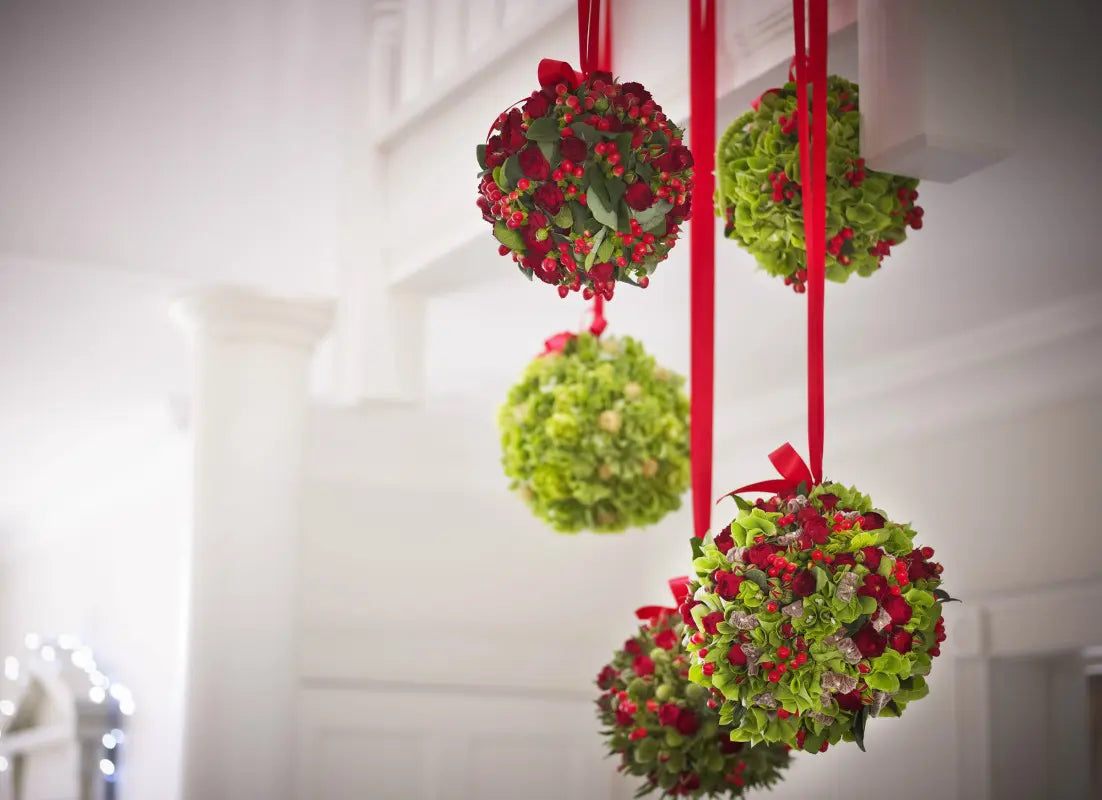 Create your own festive decorations this Christmas. Why not design your very own perfect Christmas decor.
Whether you want to impress house guests or create a cosy setting for Christmas day, be inspired by these Christmas decorating ideas and transform your home into a winter wonderland.
Perfect Pomanders
All you need to make this cute hanging pomander is an oasis floral foam ball, some miniature carnations or mini roses, some greenery, red ribbon and floristry wire. If you have some winter berries growing in the garden you can use these as well. You could use hypericum, skimmia or holly berries to add a touch of festive cheer.


Firstly you soak the floral foam ball in water and fill the oasis ball with greenery. Then carefully cut the chrysanths or miniature roses leaving an inch or half an inch of a stem. Then gently thread the floristry wire through the head and stem leaving a 1-inch length of wire. And finally, coil some of the berries together with the floristry wire and insert into the oasis.
Decorations with a difference – this fresh flower and foliage pomanders are hugely versatile – they can be designed to complement almost any colour scheme and hung practically anywhere. Add a touch of mistletoe to yours to create the perfect kissing ball.