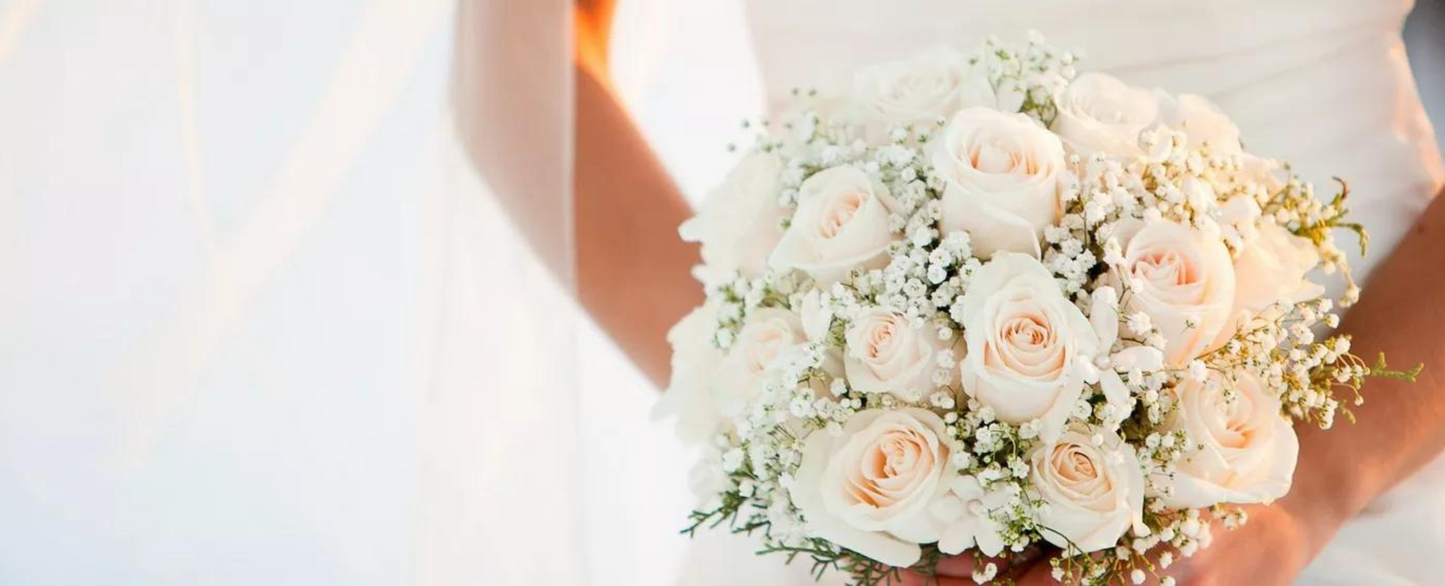 Make your day extra special.
Let us help plan your wedding day. We can take care of everything from your wedding flowers to your wedding cake. Why not give us a call and we can talk you through what we can do for you.
If you require a consultation please don't hesitate to give us a call on 01-4592013 and we shall be more than happy to facilitate you.
Bride & Bridesmaid Bouquets
Let us help you choose the ideal bridal bouquet for your special day. Have a sneek peak at our wonderful range of bridal and bridesmaids bouquets
View Bridal Bouquets
Buttonholes and Corsages
View our beautiful selection of Gents buttonholes and Ladies corsages that our talented team have created for our clients
View Buttonholes
Venue & Church Flowers
We can help you choose the right flowers for your church and for your wedding venue.
View Venue & Church Flowers
Flowers For Wedding Cakes
Let us make the day extra special with flowers for your wedding cake. Here are some wonderful examples that our florists have made.
View Flowers For Cakes
Wedding Cakes
Call in and speak with our team of talented bakers they will create the perfect cake for your wedding day
View Wedding Cakes
Wedding Packages
View our selection of wedding packages or give us a call and arrange a consultation
View Wedding Pakages
A Unique Bridal Experience
Here at Newlands Flower Boutique, we will give your wedding 100% of our attention that it deserves.
Call us on 01-4592013 and ask for our florists to book an appointment. Please feel free to contact us via email so we can help tailor a price that suits your needs and budget.
A big thank you to the floristry team at Newlands. Nothing was a problem. The bridal bouquets, the flowers for the church, as well as the lanterns for the function room were fantastic.
Ronan & Fiona Doyle
Just wanted to give a big 'Thank You' to all the team at Newlands Flower Boutique for the wonderful bridal bouquet & buttonholes that you made for our wedding. They were beautiful.
Sarah Walsh